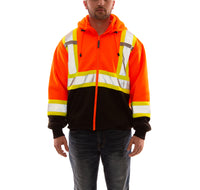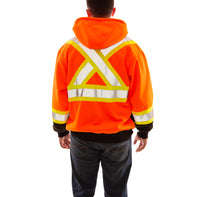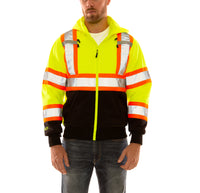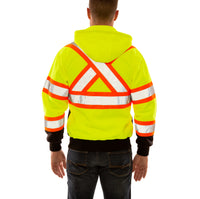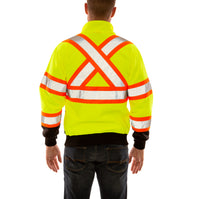 Job Sight Sweatshirt
ITEM #
S78122C (Fluorescent Yellow-Green)
S78129C (Fluorescent Orange-Red) 

High Visibility Compliance is Easy with Tingley's Job Sight™ Apparel
High visibility sweatshirts are constructed of a comfortable, high loft polyester material.
● CSA Z96 Class 2 Level 2 compliant sweatshirt for high visibility.
● Fluorescent orange-red background material for excellent daytime visibility.
● Detachable 3 panel double plied hood.
● Two-tone 2 inch silver reflective tape reflects light for 360° nighttime conspicuity.
● Taffeta lined sleeves for comfort and ease of movement.
● 2 Mic tabs.
● 2 Pockets.
● Zipper front.
● Attachment points for use as liner in SYNC System™ Shells of equivalent size.
 
The SYNC System is a collection of interchangeable jackets and liners that provide the user with the versatility to customize their outerwear for their environment.

Job Sight High Visibility Apparel - for CSA Z96 Compliance


Meets CSA Z96 requirements for high-visibility safety clothing for Canadian workers.