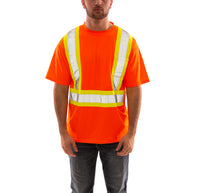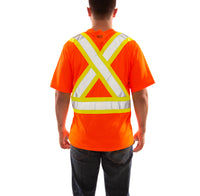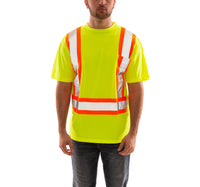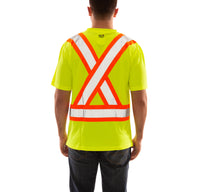 Job Sight Short Sleeve T-Shirt
ITEM #
S75022C (Fluorescent Yellow-Green)
S75029C (Fluorescent Orange-Red) 

High Visibility Compliance is Easy with Tingley's Job Sight™ Apparel

High visibility T-Shirts utilize Birds Eye polyester, high wicking moisture management fabric.

● CSA Z96 Class 2 Level 2 compliant t-shirt for high visibility.
● Fluorescent background material for excellent daytime visibility.
● Short Sleeve.
● Birds Eye Polyester moisture management fabric wicks perspiration away from the body to help keep you cooler and more comfortable.
● Two-tone 2 inch silver reflective tape reflects light for 360° nighttime conspicuity.
● 1 Pocket.
Job Sight High Visibility Apparel - for CSA Z96 Compliance


Meets CSA Z96 requirements for high-visibility safety clothing for Canadian workers.