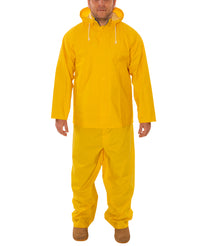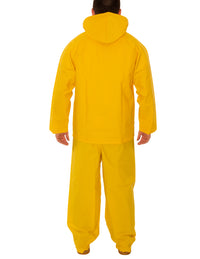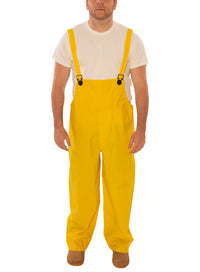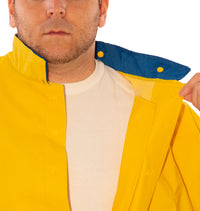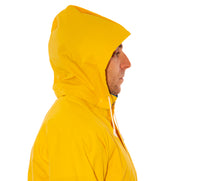 Industrial Work 3-Piece Suit
ITEM # S53307
Versatile suit, designed for general purpose applications

Designed for 100% waterproof protection, this 3-piece rain suit is generously cut for ease of movement and comfort. With features such as electronically welded seams, detachable hood, snaps for adjustable fit, and snap front closure, they are great for work or play. 
Ideal Applications: General purpose work environments. 

● 3-piece suit includes jacket with storm fly snap front closure front, detachable hood and snap fly front overalls.
● .35mm PVC on Polyester.
● Durability at an economical price.
● Take-up snaps on sleeves and ankle cuffs.